27
Jun
5 Office BBQ Catering Tips For a Great Event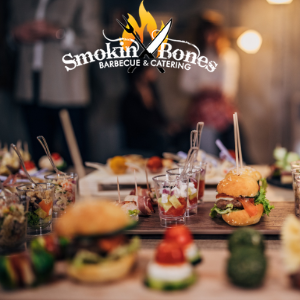 It's summer, which means it's time to organize a corporate picnic. Picnics and corporate events are both a great way to bring the entire office together and enjoy a nice day outside. If you're considering throwing a company picnic with bbq catering in Toronto, there has never been a better time. Office bbq catering is an excellent way to show clients and employees that you care about their well-being. And what better way to show them you care than with some delicious barbeque.
Creative office bbq catering doesn't have to be expensive, especially with our corporate bbq catering in Toronto options, which includes a range of delicious options for sandwiches and desserts. You can also order items like a salad platter, fruit platter, or even some healthy wraps to accompany your meat choices.
When you order from our BBQ catering company in Toronto, we'll make sure to provide you with all the tableware, disposable ware and serving equipment necessary for a successful event. We'll even bring the condiments! And don't worry about cleanup. We'll take care of everything.
Your office doesn't need to be too small or too large for a successful office cater. Whether you're hosting a small group of employees or a large party attended by clients, we can provide full bbq catering services onsite.
Entertainment and corporate picnics are a great way to get employees and clients together outside the office. Our corporate caterers in Toronto will help you create an authentic outdoor atmosphere with delicious food and comfortable, portable chairs - including all the tables, chairs and bbq equipment needs to throw the perfect outdoor party.
Tips For A Successful Office BBQ Catered Picnic
Plan Your Menu Carefully: If you know your guests have particular dietary restrictions or food allergies, be sure to let your corporate caterer know well in advance to take the proper precautions to ensure everyone can enjoy the food. If you keep last-minute dietary restrictions to yourself, there is a good chance that your guests will go hungry or be forced to eat foods they are not accustomed to.
Set Up in the Shade: This might seem obvious, but with the sun always moving it's an important consideration to make. If you're planning an outdoor event, you need to keep it in the shade. The heat wastes a lot of food and beverages at outdoor events.
Make Sure There's Enough Food: There's nothing worse than having guests who are still hungry after the event. Make sure you have a good idea of how much food your guests will eat, and order accordingly. It's always better to have too much food than not enough.
Have Entertainment for the Kids: If you're inviting families to your corporate picnic, be sure to have some entertainment for the kids. A children's entertainer or face painter will go a long way in keeping the little ones entertained, and their parents will also appreciate it.
Get Creative with Your Venue: A corporate picnic with bbq catering in Toronto doesn't have to be held at a park. If you have a large backyard, that can work just as well. Get creative with your venue and think outside the box!
Looking for affordable and high-quality office bbq catering services in Toronto?
Contact the corporate caterers at Smokin Bones BBQ Catering.