SERVICES
Full Service Events with Smokin' Bones Barbecue Catering
There can be a lot of things to take care of when planning an event - why not let us handle the food? Smokin' Bones Barbecue Catering, along with our sister company, Catering Magic, not only provide full spread menus with a variety of flavours, but can also help you plan the entire event, from tableware to event staff - whether it's for a corporate conference, or large wedding party.
Check Out Our Catering Services In Toronto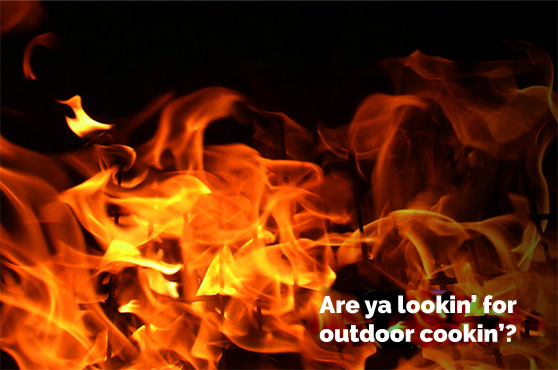 Exciting Menu Options
When it comes to BBQ, we go big! For us, it's about more than burgers and ribs. Smokin' Bones Barbecue Catering serves up only the best quality meats, poultry, and seafood, carefully seasoned and prepared to your liking. With both elaborate and more casual menus, we'll help you plan any type of event, whether it's an intimate gathering or a dazzling feast. We have carefully created menus that cater to a variety of dietary needs, including vegetarian, fish, and chicken options, and are also proud to offer a great international selection to bring a fun mix of flavours to any event.
Enjoy hot, juicy
along with amazing cultural cuisine like Indian Surprise, Fajitas Festival, Oodles of Noodles Italian, The Great Grecian, and Le Quebecois.
Casual or Corporate - It's Up to You
When you think of BBQ, you might think of a messy family meal on a Sunday afternoon. Smokin' Bones is changing the game with BBQ catering. Our menu and set up make it easy to enjoy BBQ catering for office parties, baby showers, backyard parties, events, and weddings.
Party Rentals
While mapping out the details of your perfect event, you may find you need a hand with the serving details as well. We can help with the presentation of your food spread with serving trays and utensils, and even the cooking equipment, if you need it. We'll also help you make sure you have enough tableware, glassware, and utensils for your guests to enjoy their bbq meal. We'll even help you decorate, and source florals for an elegant affair.
Event Staffing
For larger, more formal events, you may need additional hands, or want to take the stress of the day off yourself altogether. Smokin' Bones can provide friendly, trained staff to run every aspect of the event, from talented cooks and chefs to prepare your spread, professional serving and hosting staff to provide table service to your guests, and even valet parking staff for an added touch of luxury, especially when your guests are all dressed up.
Sound, Entertainment & Lighting
We're not just about the food! At Smokin' Bones, we know the atmosphere of an event is just as important as the food. You might require microphones and speakers for a speaking engagement or conference, or you might need help with the music and entertainment itself. And there's nothing like a little bit of fancy lighting to add to the ambiance you're trying to create. We're happy to help make your vision for the event a reality, down to the little details.