10
Aug
4 Reasons You Need BBQ Catering for Your Backyard Wedding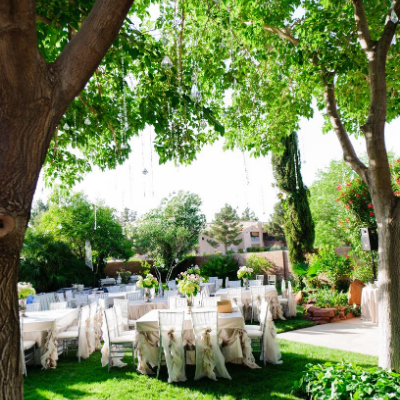 COVID-19 is changing the ways that we're celebrating the big moments in life, and restrictions on the size of gatherings has affected how many couples are planning their upcoming weddings. Because of this, the latest trend is hosting a smaller, more casual backyard wedding - not only is it safer for your guests, but it's also an opportunity to turn down the stress that comes with a traditional wedding. Food, of course, is key to any important celebration, and there's nothing more perfectly matched with the casual wedding vibe than backyard BBQ catering by Smokin' Bones.
Why Party Catering is Perfect for Backyard Weddings
1. Next to the happy couple, it's not hard to argue that the star of any wedding is the food. Having a delicious meal or finger foods for people to eat all night long can really set the atmosphere of your celebration. Hiring a BBQ catering team from Smokin' Bones ensures that you'll have delicious and fresh food for your guests. BBQ is perfect for wedding receptions because it is casual, low-key, and nostalgic, evoking memories of summer gatherings and encouraging guests to linger and relax.
2. At Smokin' Bones, our party catering is always top-notch - as BBQ specialists, we've been honing our skills on countless racks of slow-smoked BBQ back ribs, juicy beef brisket, and fire-roasted honey garlic chicken. Our superb food ensures all of your guests will have fuel for the dance floor - no matter what their preferences, allergies, or dietary restrictions.
3. Choosing a backyard BBQ for your wedding feast also helps to set your wedding apart from the crowd - how many weddings have you been to where the food is bland or arrives lukewarm from the kitchen? BBQ offers your guests something different from the traditional wedding fare with dishes cooked fresh on-site - a bonus enhancement to your party atmosphere!
4. The last reason that we think that party catering is perfect for your backyard wedding is cost - there's no denying that weddings can get expensive, and no couple wants to start married life broke. Backyard BBQ catering is an excellent way to have delicious food at your wedding without the huge price tag, and with many different package options to choose from, Smokin' Bones has something for every budget.
The Perfect Backyard Wedding with Smokin' Bones BBQ
Creating the perfect backyard wedding can feel very stressful, so let us do the food for you! At Smokin' Bones, we make party catering easy, stress-free, and, most importantly, finger-lickin' good. Our years of experience working at gatherings big and small has resulted in a team that knows what they're doing - our commitment to service and quality shows in the countless happy testimonies left by past clients and raises us a cut above other wedding caterers. For more information on booking catering for your backyard wedding, get in touch with us for a quote at 416-939-0715!