08
Jan
BBQ Catering for a Taste of Summer in the Winter
During the holiday season, you might have found yourself swimming in a rich food coma. While holiday food is incredibly delicious, it can also be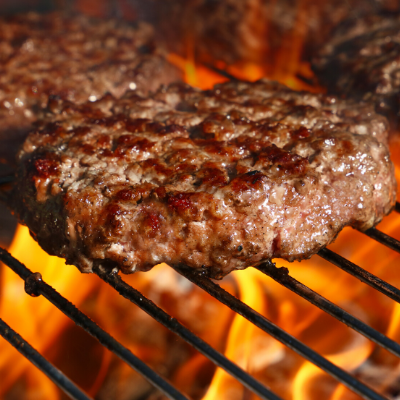 pretty heavy, which might leave you feeling a bit lethargic. Now that the holidays have (sadly) come to an end, it might be time to switch up flavours and try out the lighter side.
Our summer menus are here to bring in a little sunshine during the winter dreariness and get you in the mood for something that's light, bright, and packed with flavour. We've developed a few different options to give you a variety of cuisines without compromising on taste or quality. From Southern comfort to Mexican fiestas, we have a multitude of options to help make your BBQ a hit.
First up, our Memphis Griller is all about making our beef offerings the center of attention. It comes with our premium beef burgers, sausages, veggie burgers, plus seasonal sides of melon to bring in some freshness. We know our beef is a star item, and this helps put summer into focus while still providing a rich and flavourful meal. If you're looking for an affordable summery BBQ to cut through the winter gloom, this is the one.
Looking for something a little richer? Our Pulled Pork Supreme menu might be right up your alley. Our pulled pork sandwich is "mile high", and we mean what we say! Topped with our fresh-cut coleslaw and Memphis BBQ sauce, this is a tangy and rich delight that you'll be thinking about for days after. Coupled with our barbecue baked beans and homemade potato salad, it's a delicious twist on traditional sides that leaves you wanting more.
But if you're thinking about some other options that cross borders, our Fajita Festival menu has some amazing flavours that are worth trying. We offer a Mexican fiesta with steak, chicken and vegetarian fajitas plus Mexican rice. And with a wide array of condiments, this Fajita Festival is sure to be a hit. We've added toppings such as sour cream, onions, bell peppers, shredded cheese, lettuce, and hot salsa, among others, so that you can create a one-of-a-kind delicious dish.
And of course, what would a BBQ be without some Southern influence? Our Original Southern BBQ menu is packed with mouth-watering flavours that are all about those comforting, signature Southern flavours we're known for. We've included our slow-smoked BBQ ribs, plus a fire-roasted honey garlic chicken to give you the best of both types of meat, with some fresh cut melon for that extra hint of sweetness.
At Smokin Bones, our aim is to create menus that are packed with flavour but give you a taste of something new. Our platters start at a variety of price ranges so we are able to work with your budget to create a mouth-watering and delicious dining experience for your family or guests. Plus, we can offer a variety of additional services to help ensure hosting a BBQ event goes flawlessly, from lighting to sound to decor among others. To reserve a spot for BBQ catering, please contact us today.