13
Jul
The Benefits of Hiring a BBQ Caterer for your Corporate Events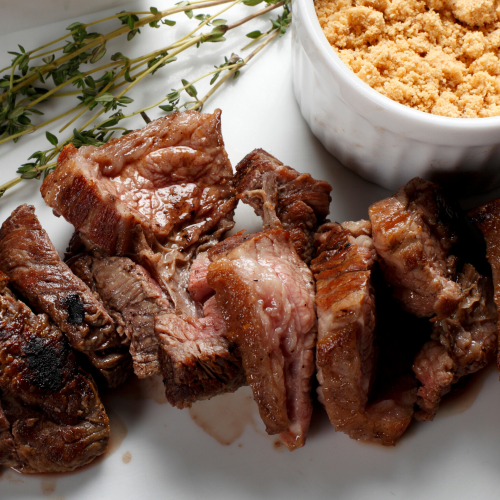 Whether you're hosting a large meeting or a small staff party, the key to a successful corporate event lies in providing a great environment and delicious food - and nothing says summer more than finger-lickin' good BBQ. From ordering to delivery to clean up, Smokin' Bones corporate catering in Toronto makes hosting a corporate event successful and stress-free. Here are our top 6 benefits to hiring a BBQ catering company in Toronto:
1. Stress-Free
Organizing a successful corporate event involves juggling a lot of elements, from guest lists to music to venue to speeches, and so on - reduce your tasks by hiring corporate catering in Toronto to take care of the food.
2. Delicious Food For All Tastes
We know that ordering food for a large group of people with diverse tastes, restrictions, and allergies can be one of the most difficult parts of a corporate event. Let us create a set menu that suits everyone and ensures your guests are happy and well-fed.
3. Cost-Effective & Time Savings
When you start adding up shopping hours, food costs, and cooking time… A corporate event can start getting expensive! Hiring a corporate catering service like Smokin' Bones provides a range of tastes at pocket-friendly prices and gives you back your time, allowing you to focus your attention on your guests.
4. Premium Dishes
No BBQ catering event is complete without a few different mains, a handful of side dishes, and a sweet dessert at the end. Treat your staff or clients to premium BBQ favourites like smoked BBQ back ribs or prime rib roast, and sides like potato salad or coleslaw that have been perfected by our specialized cooks!
5. Great Impression
A successful corporate event leaves your staff feeling appreciated and your clients feeling valued. Beyond words, the food and atmosphere that you create for your event says a lot about your company's core values, and working with a professional and respected corporate caterer in Toronto ensures that you set the right tone.
6. Professionalism
At Smokin' Bones, we have a commitment to service and quality. Our attention to detail raises us a cut above other BBQ catering companies in Toronto, and with our focus on professionalism, you can be assured that your corporate event will be delicious and easy.
Hire Smokin' Bones for Your Next Corporate Meeting
Working with Smokin' Bones can elevate your next corporate meeting or event from routine to exceptional. Let us take on the task of coordinating delicious and exciting menu options and help you with the presentation, staffing, and entertainment so that you can focus on your guests. Our aim is to create a party experience that your guests will be talking about for weeks afterward. For more information on our menus and corporate catering in Toronto, give us a call at 416-939-0715!