01
Aug
How to Plan the Ultimate Company Team Picnic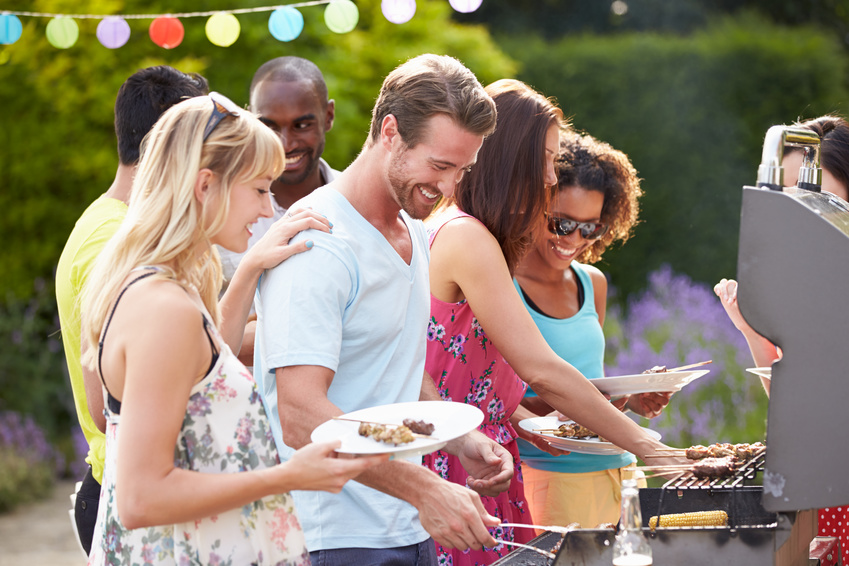 Rewarding a hard-working team with a company party is a tradition for many business owners - but with certain restrictions on indoor parties and gatherings, it's the perfect time to plan an outdoor summer picnic to celebrate their achievements! Corporate catering in Toronto with Smokin' Bones will ensure the food is taken care of, but what else goes into running a successful team picnic?
1. Choose The Right Time and Place
With complicated schedules, delivery dates, project management, and key team member's holidays to consider, picking the perfect day for your company team picnic can be a challenge. If only staff are invited, a weekday picnic might be best, but if family and kids are invited too, an evening or weekend staff party may be easier.
2. Make it Look Great!
Decorations - even for an outdoor picnic - are key to setting your atmosphere! While company branding at a picnic is nice, it can sometimes be sterile. Think about having a themed picnic and go wild with beach accessories, a circus tent, or wild west props to help your staff relax and enjoy themselves.
3. Have Fun
To avoid having your staff standing around and talking only with their team members, plan activities or bonding games to get people to break out of their silos and have fun! If kids are invited, make sure activities are age-appropriate and that there's something to engage everyone. You can even hire an entertainer, like a live band, comedian, or caricature artist to provide something for your guests to interact with.
4. Have GREAT Food
As one of the best BBQ catering companies in Toronto, we know that exceptional food is THE most important part of any company team picnic. Good food equals happy and satisfied employees, and for a summer staff party, nothing beats a barbeque. Hiring professional caterers allows all of your staff to relax and enjoy themselves and leaves no one stuck tending to the hot BBQ all day - leave the hard work to us and we'll make sure everyone leaves happy and satisfied.
Work With us to Perfect Your Company Picnic
At Smokin' Bones, we've spent years perfecting our BBQ catering and can help you turn your summer company party into a success. With many different package options to suit your team's tastes, dietary restrictions, and allergies, our goal is to take the stress out of ordering and preparing food while providing a delicious spread that goes beyond the standard burger-and-hot-dog combo. For more information about our corporate catering in Toronto and our tantalizing smoked ribs, pulled pork, and roast beef brisket, call us today at 416-939-0715 for a quote and information about our menu packages.