06
Jul
How to Host a Backyard BBQ Party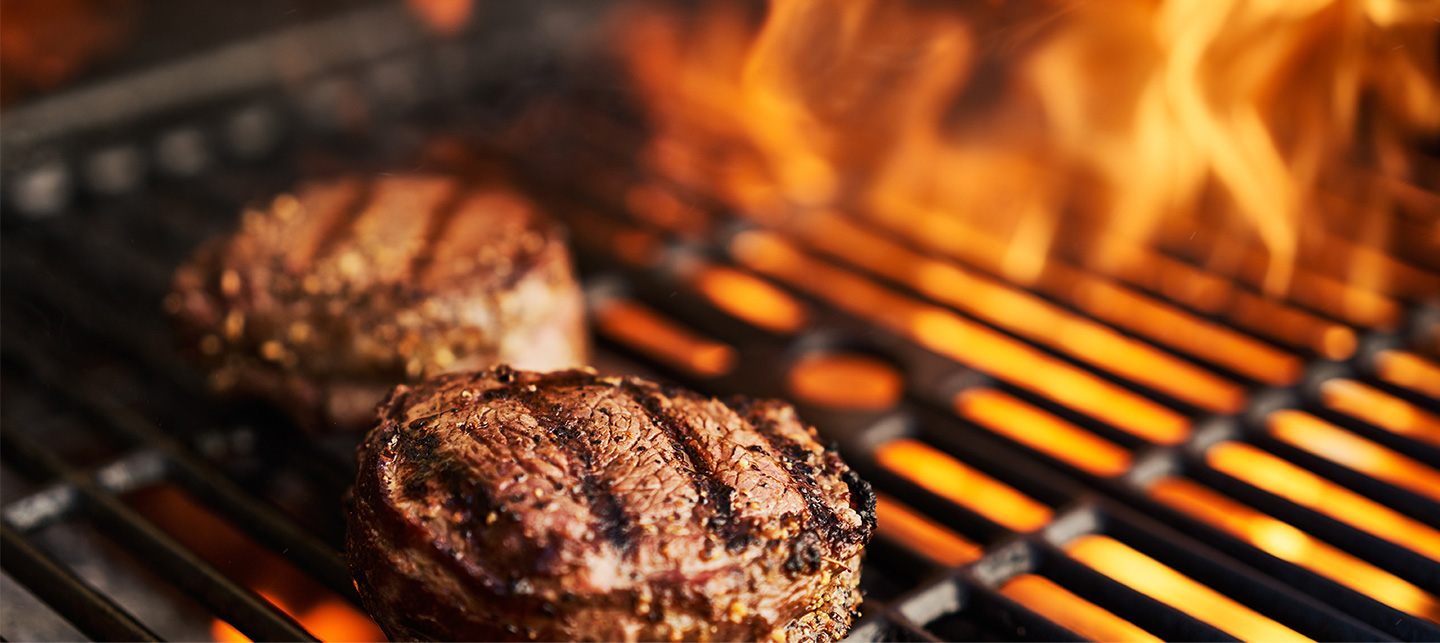 The summer is a great time to host a backyard BBQ. Like any fancy dinner party, a backyard BBQ has all of the same elements (good food and good friends) but with a more casual atmosphere that suits hot summer afternoons. Smokin' Bones BBQ is here to elevate your backyard BBQ party by taking care of the food for you with exciting menu items that go beyond burgers and ribs. With backyard BBQ catering taking care of the food, you can focus your attention on the little details that will stand out to your guests and make your next backyard BBQ one to remember.
How to Host a Perfect Backyard BBQ
Beyond party catering, what makes a perfect backyard BBQ? The Smokin' Bones team are professionals at backyard BBQ catering - and we have a few tips for turning your next party into the best of the summer.
1. Plate With Style
The typical backyard BBQ uses paper plates and disposable cutlery to help make the clean-up a little faster - but we always recommend using real plates and cutlery. Why? Not only is it more sustainable and better for the environment, but a good food presentation gives a classic touch to your event.
2. Use Wine Glasses
Using real glassware can also add a touch of class and elegance to your backyard BBQ. Try using stemless wine glasses to reduce accidents, or visit a local second-hand store for timeless vintage options.
3. Good Tunes
Music is a must at a backyard BBQ! Build a customized playlist using a service like Spotify and install outdoor speakers or an old-fashioned boom box to create the perfect party atmosphere and ambiance.
4. Lighting
As the afternoon winds down, it's time to set the mood with your lighting choices. Fairy lights strung between trees or awnings, tea lights on the tables, or, if it's allowed in your area, a classic bonfire can all help create the perfect atmosphere.
4. Quench Your Thirst
Having a range of beverages, including cocktails, mocktails, beer, pop, or a homemade punch is a key part of the summer BBQ.
5. Games
A great way to help your guests unwind and relax are classic party games! Old fashioned bocce, a frisbee, or even a ring toss game can help keep the conversation from going stale.
6. Good friends and family!
While this summer's BBQ might look a little different because of social distancing, making sure that you invite the right mix of people to your backyard BBQ is an important step.
Hire the Right Catering Company to Host Your Summer Backyard BBQ
With so many details to take care of, let us take care of the backyard BBQ catering for you! With a variety of menu options that'll suit all tastes and preferences, Smokin' Bones makes it easy to host a delicious summer backyard BBQ, and less time spent preparing food means more time spent relaxing with your guests! For more information on backyard BBQ catering in Toronto and the GTA, call us today at 416-939-0715