05
Nov
How To Hire The Best Caterer For Your Office Christmas Party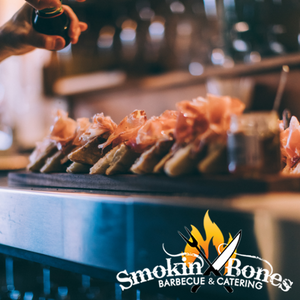 What is a staple for any Christmas party? Yep, you guessed it! The Food! Finding and hiring the best office catering in Toronto & nearby areas can be challenging! If you have been selected as the one responsible for picking the corporate caterers for your upcoming office party, this blog is for you! Here are our tips for hiring the best corporate caterer for your office party.
Types Of Corporate Catering In Toronto
In the corporate world, office events are a great way to bring employees from all branches, departments and levels together in a fun and casual way. Whether a BBQ in a park, a catered event in a large ballroom or a sit-down meal in a small conference room, the menu items and type of food you serve at an office party is going to reflect the kind of event you're going for.
Having the party catered right in the office facility is a great way to ensure your employees enjoy themselves while keeping the party within budget. It also gives the company a chance to show appreciation for all of their hard work. If your office party is inside of the office, then sandwich platters are an ideal option.
Buffet BBQ
A buffet-style meal is usually the most popular option for most corporate events, especially for larger ones, due to the variety it offers. Our corporate catering company can provide different buffets consisting of salads, hot entrees and desserts to choose from on our A La Carte Menu.
Turkey Christmas Dinner Delivery
You can also consider Turkey Christmas Dinner delivery services as a way to show your employees your appreciation for all their hard work. This is a great option for employers with employees who may be working out of the office for the day or who cannot attend the party. This lets them enjoy their holiday meal with family and friends and not miss out.
Hiring The Best Corporate Caterers In Toronto
Choosing the best Toronto corporate caterers to prepare the food for your office party is an important decision. How you feel about the food will lead into the feeling of the rest of the party, so it pays to make sure you make the right choice. There are many factors to consider when choosing the best bbq catering company for your office party. Namely, it is important to find a caterer who can provide quality foods within your budget and timely delivery.
The Top Factors To Ensure Your Caterer has:
Customized Catering Services
Fresh and Delicious Food
Affordable Prices
Exceptional Customer Service
Tasteful flavours with creative combinations
Lots of Menu Options

(Vegan, vegetarian, gluten-free options are a must for any office party in 2021!)
Choose Smokin' Bones BBQ Catering Services
If you're looking for a reliable corporate caterer serving the Toronto & nearby areas to handle your office Christmas party this year, then look no further than Smokin Bones BBQ Catering Services. We're dedicated to providing customized catering services that meet the needs of both our clients and their budgets. We have been catering events in and around the city for over 10 years, and we have a variety of delicious menu options, so there is sure to be something for everyone. Contact us today about catering your upcoming office holiday party.