16
Mar
Tips for Hiring a Toronto Corporate Catering Company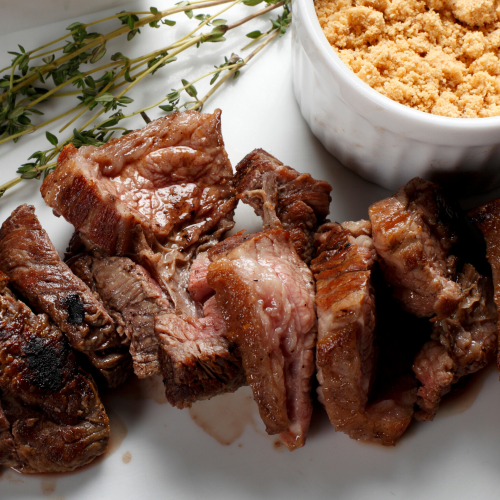 Hiring a catering company in Toronto for your corporate and professional events can be an incredibly stressful part of planning. It is important to have a catering company that has experience working with corporate events, has a wide range of menu options to appeal to different tastes, while being friendly and professional throughout the event. And you'll often find that many catering companies possess some of these traits but not all, which can make a noticeable difference when executing a successful event. In order to find the right catering company for your needs, here are some tips to help make the hiring process easier:
Ask About Their Experience
For the event to be a success, you absolutely need to know that you can rely on the catering company you are choosing and that they will be able to deliver. Ask about their experience with other corporate events, and how that has gone. For example, learning more about how they work with tight deadlines, how much communication you can expect before and during the event, as well as their recommendations for your menu can help you discern if they are the right fit. Asking for references and other past client experiences can also be really helpful when hiring a Toronto catering company.
Communicate Expectations Early On
Are you working on a tight event schedule? Or do you see some flexibility in terms of time and how the event is actually scheduled? When do you expect a rush, and when do you think there will be a lull? These are all important things to communicate early on, so everyone is clear on expectations. Knowing this kind of information can help in planning menus and assigning event staff, but it also ensures that key times are noted and prepared for.
Look For a Wide Variety of Menu Options & Services
And of course, most importantly, let's not forget about the catering itself. The most important part of hiring a Toronto catering company? The food options! You want to work with a vendor that is able to offer a lot of different food items and flexibility in terms of what's included in the menu. For example at Smokin Bones BBQ, we offer all kinds of cuisines from our Original Southern BBQ to Mexican, Greek, Italian and many more to ensure that there is something available for everyone. And we also offer menu customizations for maximum flexibility, so that your corporate event can appeal to all kinds of palettes.
Hiring the right corporate event catering company in Toronto can seem stressful, but it does not have to be. Using these tips, it's easy to see why you can trust Smokin' Bones BBQ Catering for your next corporate event. We have years of corporate catering experience and understand exactly what is needed to help make your next event a success. We provide a wide variety of menu options, as well as friendly event staff, a variety of sound and lighting options, event rentals, and even live entertainment to help ensure that your corporate event goes as smoothly as possible. To learn more about our corporate catering experience serving Toronto and GTA, and how we can help you, please contact Smokin' Bones BBQ Catering today!