BBQ Catering in Mississauga and Brampton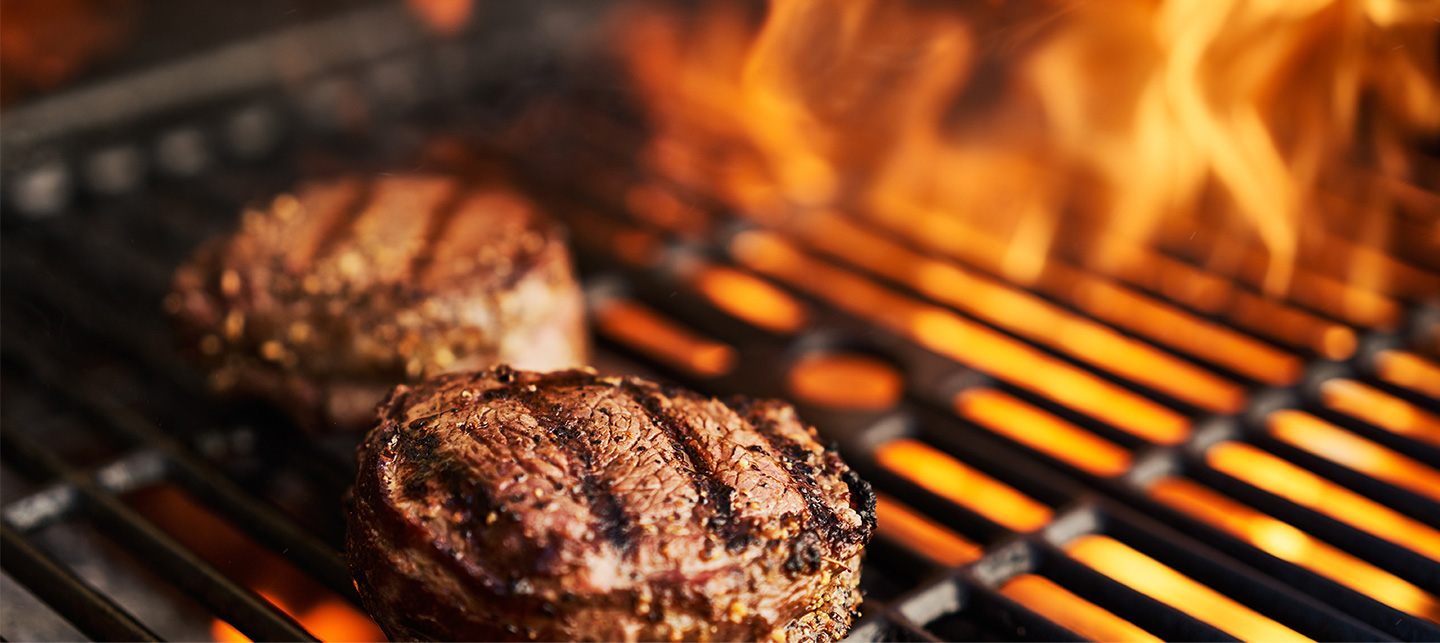 Thinking about spicing up your next event with BBQ catering in Mississauga and Brampton? At Smokin' Bones, we provide everything that is needed for any kind of outdoor event - from cozy family barbecues to wedding celebrations, from cocktail parties to large corporate matters. We create memorable gatherings and celebrations with food that keeps everybody coming back for more. When it comes to catering events, Smokin' Bones combines quality food with service commitment to make sure that even the most demanding customers are satisfied.
Our success is built on skilled and experienced staff, professional food preparation, and meal presentation that goes above and beyond anything that you've ever seen before. We offer a wide range of menus with a full service approach, experienced serving staff, and even bar service. For Smokin' Bones, our clients' imagination is the only limit!
BBQ Catering in Mississauga and Brampton for any kind of event
Smokin' Bones provides BBQ catering in Mississauga and Brampton for any type of event or social gathering. In addition to great service and delicious food, we have countless satisfied customers who have left countless rave reviews.
We cater both large and small events, and take care of every little aspect to provide a fully catered experience to our clients for:
Corporate or company barbecues
Weddings or engagement parties
Staff appreciation and other employee events
Start-of-school or end-of-school events
Yearly holiday parties and celebrations
Choose from Our Featured BBQ Menus
While every celebration or event is engaging and exciting, there is always a need for proper planning, preparation, and execution. For BBQ catering in Mississauga and Brampton, Smokin' Bones provides a full end-to-end service. As such, our catering professionals will take care of everything, minimizing the stress for the host and the guests.
Our clients can select from a variety of menus that we offer - from wedding BBQ packages, to traditional Southern BBQ or Memphis Griller to Fajitas Festival or Indian Surprise packages. We also offer gourmet appetizers, as well as salads and sides to please all - from mixed greens and coleslaw to pasta salads. Don't forget to try our featured dessert menu to complete the celebration and satisfy your sweet tooth.
Smokin' Bones Offers a Full Service Approach
For an event of any scope and size, our skilled catering team offers a premium quality of service and will accomodate all special dietary requests or restrictions, including ethnic, vegetarian, and gluten-free foods.
Most of the time, our clients require more than a simple catering service. For such requests, Smokin' Bones is the optimal choice, as we follow a full-service approach, and provide everything required for the event: glassware and tableware, skilled serving staff and waiters, and table service.
Unlike our competitors, we don't have any hidden charges and make sure that our service always remains on budget.
So what do you have to do once you hire Smokin' Bones for BBQ catering in Mississauga and Brampton? Simply enjoy the event and delicious food, while we take care of everything else.
In addition to catering services itself, we offer a range of additional services:
Party rentals, including serving trays, candles, linen, cooking equipments, serving pieces, and more.
Staffing services, such as cooks, waiters, hostesses, bartenders, cleaning services, and more.
Other entertainment services, from decor and floral design, to sound and lighting services.
Why You Should Order BBQ Catering for Your Event
Give BBQ catering in Mississauga and Brampton a try and enjoy its numerous benefits:
It's fun. With BBQ catering, a carefree and relaxed atmosphere is guaranteed!
It's a crowd-pleaser. BBQ food is comfort food that pleases everyone, at any age.
It's affordable. At Smokin' Bones, we will stick to your budget and give you the best value for your money.
It's fresh. Your guest will enjoy watching the grill in action, while delicious food is prepared in front of their eyes.
Book Your Next BBQ Catering Event with Smokin' Bones
For an intimate dinner at home, a sumptuous buffet, an exciting corporate event, or a dazzling party for hundreds of guests - we are always here to create a little food magic just for you! We are fully committed to service and quality, while accommodating anyone's budget.
At Smokin' Bones, we are devoted to providing the best quality service for BBQ catering in Mississauga and Brampton. We strive to surpass the industry standard in everything that we do - from planning and preparation, to gourmet meals, to memorable food presentation - in order to create memorable party experiences.
Browse through our menu options at Catering Menu Packages or contact us directly at 416-888-6458 for more information.