25
Jul
There's More to BBQ Catering Than Hot Dogs, Pulled Pork & Chicken
If you're close enough, you can hear the sizzle before the succulent aroma washes over you and tantalizes your taste buds in a way that only the smell of barbequed food can. It is a rite of passage in the summer months – or anytime if you're a diehard barbeque enthusiast – and it can only mean one thing, Smokin Bones Barbeque and Catering has brought their unique brand of BBQ catering to your office or corporate function, or party. When you think of BBQ catering, the first thing that comes to mind is pulled pork or chicken, but your friends at Smokin Bones have more options than you could consider when booking their BBQ catering service.
Your menu for BBQ catering in the Greater Toronto Area and beyond
Who doesn't like slow-cooked ribs done southern style? When you combine that with chicken, you have the Original Southern BBQ, a staple of Smokin Bones BBQ catering and a favourite of many.
Another popular selection from our grill is the Ranch Hand Round-Up. It features slow-cooked beef brisket cooked to tender perfection and fire-roasted chicken to compliment the great beef flavor.
The Memphis Griller Deluxe is a combination of burgers, sausage, Philly Cheesesteak sandwiches, schnitzel, honey garlic chicken and much more and you can select from our robust selection to satisfy any of your guests who like this type of BBQ.
Our Chuckwagon Feast lets you combine many selections like jumbo dogs, supersized burgers, and or honey garlic chicken in your spread with sides to tempt even the pickiest eater.
If you LOVE prime rib roast and back ribs as your meal du jour for the meal we will supply at Smokin Bones, the Western Stampede option is the only one for you. It comes with a side of old school potato salad that is prepared with fresh ingredients to tickle you with gastronomic delights that only we can provide at Smoke Bones
One of the most popular selections on our large menu continues to be the Pulled Pork Supreme choice. Flavourful pulled pork sandwiches come with fresh coleslaw and corn on the cob that will satisfy the smallest and biggest appetites when you need a BBQ feast.
We provide specialty BBQs for kids that come with chicken fingers, fresh-cut fries, burgers, and mac and cheese. If fries are an option for your group that come with a little French Canadian flavour, we will serve Quebecois Poutine that adds a dash of pizzazz to any function.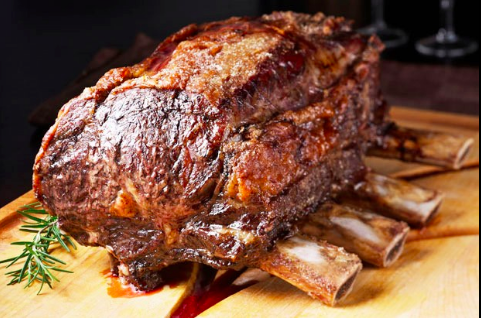 School BBQs have BBQ burgers as the centrepiece of this selection, tenant and staff appreciation BBQs can see burgers, sausage and or jumbo hot dogs serves with a choice of sides. Company BBQs have become a staple at many companies and we serve up the best in BBQ – you have a wide variety of choices here to make your company BBQ a success.
At Smokin Bones we have expanded our menu to include international choices for everyone who enjoys food from around the world. We can supply Indian food that makes anybody's day with a great selection that starts with tandoori chicken and kebabs. If Mexican food is where you appetite lies, can you say Fajitas? Our selection of Greek cuisine combines many different sides that we offer with souvlaki as the main course. For the Italian food lover in you we can present many different styles of pastas from the Old Country to compliment any other selections you make from our extensive menu.
At Smokin Bones, we understand that providing a BBQ banquet to a great many people can be challenging. If you have dietary concerns for the assembled group, we can provide a variety of option for vegetarians and vegans and for those who don't eat pork. When you make the arrangements for the BBQ we will provide, tell us what you need and we will grill it to perfection for your guests.
Certainly, planning a large or small corporate function, party, or staff appreciation day can be fraught with details and concerns.
At Smokin Bones, we take care of all the details so you don't have to.
FAQs
Do we need electricity or water at our event?
No, everything that transpires during BBQ is self-contained
Is there a minimum price that we are expected to assume
There is a $1500 floor, plus gratuity and tax
How long do you serve?
Included in the price is a one-hour set-up, one-hour of food serving and a half-hour of clean up for the serving area and kitchen
Do you supply plates and cutlery?
All the quotes we provide come with disposable plates, cutlery, and dinner napkins. Should you chose the non-disposable option for reusable plates and cutlery, a nominal charge will be incurred.
How far will you come?
Geographically speaking we touch the area from Hamilton east to Peterborough, north as far as Muskoka and south to Lake Ontario. Your cottage shindig, backyard bash, or work-related function is in good hands with us at Smokin Bones.
As Canadians, BBQ is ingrained in our DNA, and we when need the best BBQ caterer in the GTA, we are at the ready to make the function a mouth-watering, appetite satisfying success. To discuss your options or create your unique BBQ menu, call our office today at Smokin Bones Barbeque Catering at 416-452-9001 or fill out a quotation form and let's get grilling!