23
Apr
Enjoy a Taste of Summer with BBQ Catering Delivery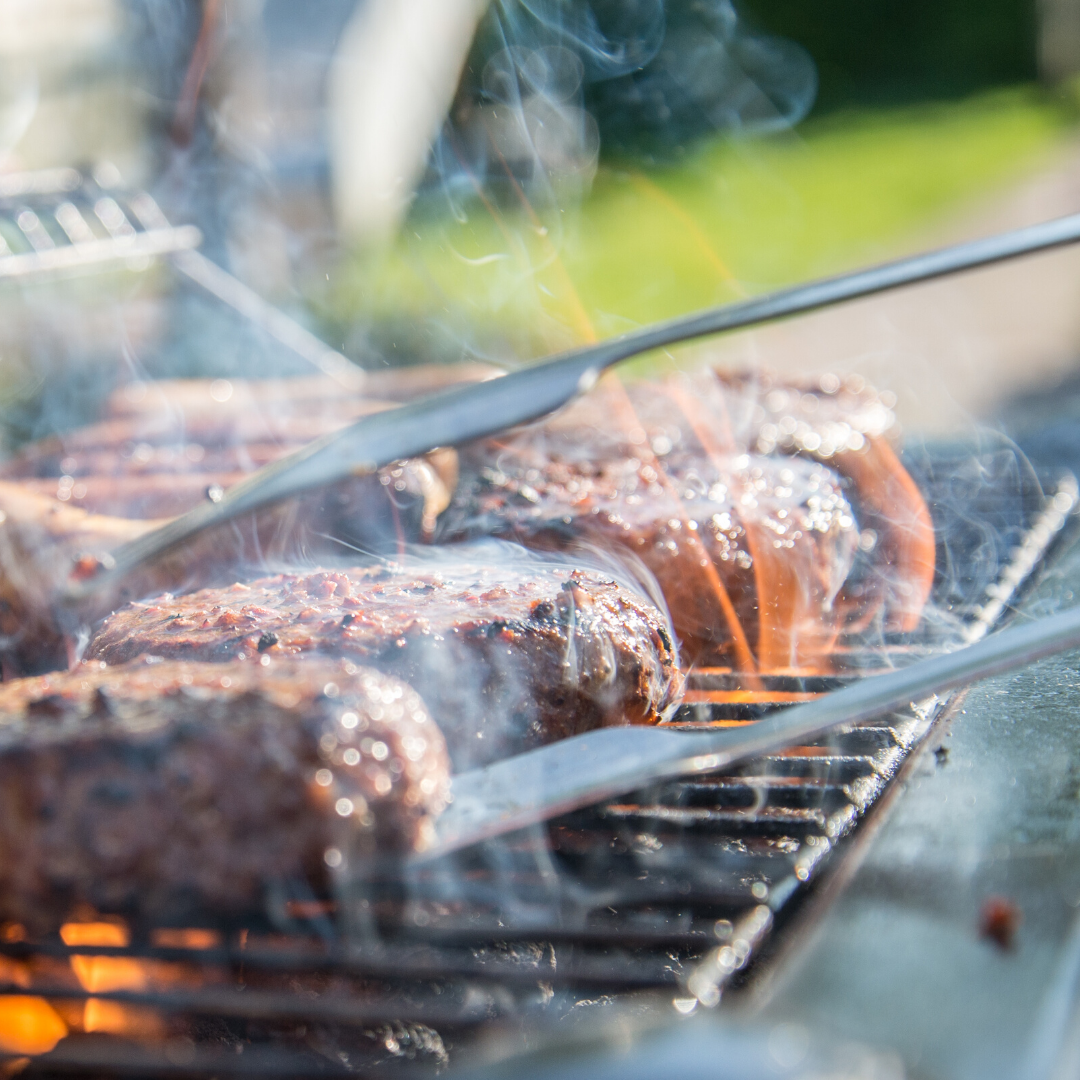 With spring time quickly passing, everyone is looking forward to warmer weather and more sunshine. And while going outside might not seem possible right now, with our catering services in Toronto, you can enjoy a taste of summer with Smokin' Bones BBQ catering delivery services. Staying inside may seem like the new norm, but is so much better with some delicious food to nourish the body and comfort the soul, and our menus have a lot of variety to match whatever you might be craving! Our BBQ catering delivery service in Toronto offers a wide range of options for both meat-lovers and vegetarians, and we're passionate about bringing carefully prepared comfort food, made with fresh ingredients to your doorstep so that you can experience a little bit of summer indoors, while you relax with our diverse menus.
The Great Western Stampede
One of our best and most popular options, the Western Stampede is a great menu option for those with truly carnivorous tendencies! The Western Stampede includes mouthwatering aged prime rib roast, plus succulent barbequed baby back ribs as the main entrees for a truly authentic smoky BBQ flavour. With some of our fresh homemade potato salad and creamy homestyle coleslaw on the side, this delicious menu option is all about combining home-cooked taste and comfort for that ultimate (indoor) summer BBQ feel. If classic sandwiches are more your style, our Memphis Griller Menu features all the traditional bbq basics like juicy jumbo all-beef hot dogs or tasty European sausages, Premium all-ground beef burgers, or Premium veggie burgers. We also add on two of our signature salads for a fun, easy to eat meal option. For those with fancier tastes, the Memphis Griller Deluxe Menu includes the added Premium Grill options of Fire Roasted Honey Garlic Chicken, Crispy Schnitzel with sauteed onions and peppers, and mouthwatering Philly Cheesesteak, all without any cooking or cleanup on your part with our Toronto catering service.
Oodles of Noodles (and Pasta, Too!)
Feeling for a taste of a little something different with your BBQ catering, or craving some cultural flavour for your next delivery for an event or meeting? Our Oodles of Noodles Italian pasta option is all about delivering hearty, home-cooked comfort food that reminds you of exotic European summer travels, breathtaking sights, and indulgent sumptuous pasta. Smokin' Bones BBQ pasta options include a choice of perfectly cooked al dente spaghetti, penne, linguini or fusilli noodles. Next we add your choice of our fresh delicately blended homemade tomato or cream sauces, slow cooked and simmered for hours. This novelty menu also comes fully stocked with hearty proteins including juicy meatballs, savoury chicken piccata, and sauteed vegetables, and a crisp fresh-cut watermelon for the ultimate summer feast.
The Ranchhand Roundup
Another succulent BBQ menu option for the meat-lovers, the Ranchhand Roundup combines both scrumptious chicken and beef for a little more variety, and a lot more smokey bbq flavour. With savory offerings such as aged and slow-cooked Roast beef brisket au jus paired with juicy honey-garlic chicken roasted over the fire, this menu is all about giving you a variety of flavour options among some of our signature menu items - without having to compromise on your protein choices. For your signature homestyle sides, we start with buttery oven-roasted potatoes, and include your choice of any two of our other fresh salads and sides. Then we throw in fresh-baked delicious dinner rolls and crisp fresh-cut melon to top it all off for dessert. For chicken lovers who are also craving pork, The Original Southern BBQ menu is another signature menu at Smokin' Bones that offers the exciting combination of Fire Roasted Honey Garlic Chicken with our Slow Smoked BBQ Baby Back Pork Ribs. Served piping hot with our fresh cut homestyle salads, our delicious mini buns, and fresh watermelon to round it all out.
And if you'd like to design your own menu, that exciting option is there too! Our Toronto catering service is based on being flexible and allowing you to design something that works for variety of unique tastes and preferences. So why not design a personalized à la carte menu for your next BBQ catering delivery? Combine delicately seasoned and carefully cooked meats of all kinds, with flavours from a variety of cultures to create a signature feast or themed menu for your family or team that's uniquely your own!
You can enjoy a taste of summer designed just for you, with our very best signature items for a true BBQ feast. Smokin' Bones BBQ's carefully crafted signature catering menus include disposible cutlery, plates, and napkins for easy serving. We've also got the beverages covered with soft drinks and bottled water, to provide you with everything you need to enjoy a rich, homestyle BBQ meal, without all the time-consuming preparation, cooking and cleanup. If you're planning ahead for an event, ask us about our convenient event rentals and staffing to take all the guesswork out of the planning process. Prices range from $19.95 upwards for our packages, but vary based on specific menu selections, and all packages are customizable as well.
And amidst it all, Smokin' Bones BBQ is very conscious of our safety responsibilities towards both employees and customers during this unprecedented time. We're taking a lot of extra precautions to ensure health and safety in the meanwhile in order to continue safely serving hearty, home-cooked meals. Our meals and food items are all carefully prepared and packaged with fresh, new items, while wearing protective gloves and masks. We're overseeing strict hygenic measures to keep our staff safe during this time, such as strengthening existing sanitation and illness policies, as well as instituted more frequent mandatory hand-washing and sanitizations of high touchpoint areas to ensure that we're protecting our staff and our customers during this unprecedented time.
To learn more about our delicious specialty menus and event catering services in Toronto, please contact Smokin' Bones BBQ Catering today.