15
Jan
Get Your January Christmas Party BBQ Catered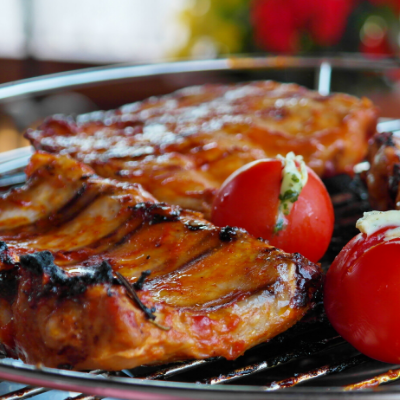 We know how busy the holidays can be. Between wrapping up projects, running client events, and balancing the general workload, your business might have been too busy to have a Christmas party in December so it felt better to switch it to January. And why not? It's far more calm, you've overcome all the Christmas rush and stress and you and your staff can truly unwind. January Christmas parties are far more relaxed, and it gives everyone time to enjoy their holidays without the pressure of work...and have something to look forward to when they come back. But what is a great party without great food? Luckily, that's what we here at Smokin Bones are here for.
Our corporate BBQ catering menus are designed to bring that holiday flavor while still keeping our signature smoky flavour at the heart of our food. We have carefully crafted items ranging from salads to platters and everything in between to help your January Christmas party be a total success. Our salad menus are a mixture of fresh greens, tasty dressings, beans, and pasta to provide a hearty (yet healthy) meal. Winter can be dreary, but our fresh and colourful salad menus help bring in some cheer.
Amazing Appetizers
We've also compiled a menu crafted of some of our greatest hits, or well, our most appetizing appetizers. Cornmeal crusted crab cakes serrano tartar, fresh-made fries right in front of you, chorizo and chicken quesadillas, black tiger shrimp marinated in lemon dijon...need we continue? We have plenty more to offer, and each appetizer has a distinctive and fresh taste so whether people prefer spicy or sweet, we have something for everyone. Plus, we can provide Deluxe Mezza Stations that have items packed with signature bold flavours for a special touch. Choose from BBQ sausage with honey mustard and herbed mayo, baked Cremini mushrooms with chevre, basil and garlic, or our asparagus cigars baked in phylo with Bernaise, to name a few.
Roast & Ribs
Looking for something a bit more traditional? We have that too. Our Western Stampede is all about bringing that signature meat flavour we're known for to the forefront and letting it be the star of the meal. Including aged prime rib roast and BBQ back ribs, we've balanced that traditional roast with something a little more rebellious to provide a truly meaty experience. Paired with our homemade potato salad and fresh-cut coleslaw, this is an unforgettable meal.
Brisket & Chicken
Our Ranchhand Roundup also consists of a roast, but we've paired it with some different items to give it a little twist. Try our roast beef brisket au jus, or our roasted honey garlic chicken for a traditional meal with both smoky and sweet flavours - especially when paired with our seasonal melons and oven-roasted potatoes for a little holiday flavour.
Corporate Catering, Done Right
At Smokin' Bones BBQ, our mission is to make sure your events are a success. We take great pride in creating menus and food items that are balanced, delicious, and filled with flavour to appeal to all kinds of preferences. And we offer a variety of other services, such as lighting, sound equipment, waitstaff among others to really help you have the best event possible. Please contact us to learn more about our corporate BBQ catering and event services in the greater Toronto area!