19
Jun
Get Ready For Your Backyard BBQ Delivery!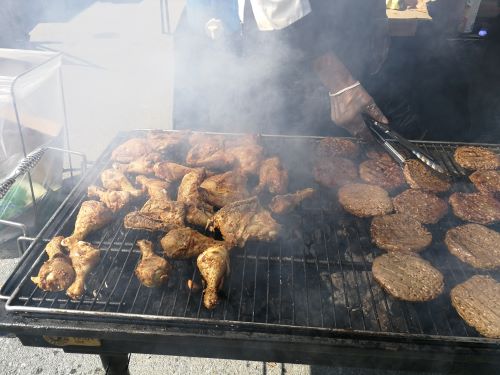 As COVID-19 restrictions in Toronto are slowly easing up, there's no better time to have a small backyard get together with family and friends!
While hosting an event usually involves hard work, preparation, and cooking, Smokin' Bones can provide you with a party catering service where we do all the work for you. We cater to all kinds of outdoor events, so no matter what kind of get together you're planning this summer - we have you covered to help you get ready for your backyard BBQ delivery.
A Variety of Theme Menus to Choose From
Whether you're hosting a birthday party, anniversary or just a simple get together we have different meals and packages to suit all your backyard bbq needs. Depending on the type of bbq you're interested in, we have a variety of themed menus to choose from. Some of our favourites include the Memphis Griller (beef burgers, hot dogs & sausages), Original Southern BBQ (smoked bbq back ribs & chicken), or our Western Stampede (prime rib roast, bbq back rings with potato salad) and more!
We're Not Your Ordinary Party Catering Company
We're not your usual backyard bbq catering company in Toronto. We care about our customers and their events and we want you to have the best experience possible. Not only will we deliver our delicious bbq right to your backyard door, but we will also deliver to any location of your choosing. Host a party at the park, have a picnic or in any other venue - the choice is yours and we will accommodate to your standards.
Moreso, we have a ton of different food options to suit all your friends and family. We can provide kosher, gluten-free, dairy-free, vegan, halal, or allergy-free meals. Just send in your request and we will handle all the logistics for you.
Our New Prepared Meal Options
With social distancing still necessary, it's important to take precautions when hosting a backyard bbq. If you're planning on having a few families over, Smokin' Bones has a Family BBQ feast with many different options that are specifically prepared to serve four people or one family. But if you have a lot of individual people coming by, we have another option for you. Our individual team meals are carefully packaged individually for everyone's safety.
Smokin' Bones is COVID-19 Friendly
Your health and safety is our number one concern, which is why all of our employees are adapting to COVID-19 standards to ensure the safest home party catering service there is. Don't stress about cooking, cleaning, and entertaining your guests, Smokin' Bones is here to help you. Celebrating even the smallest things just got easier, and no celebration is complete without a delicious meal.
For more information on our BBQ themed meals, feasts, and party catering options visit our website for more information or give us a call at 416-939-0715.