09
Sep
Get Ready for Your Turkey Dinner with Smokin' Bones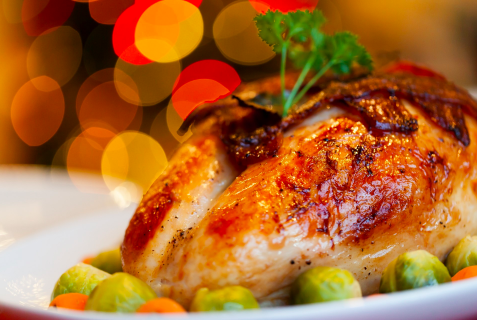 This fall, make your next gathering extra special by working with Smokin' Bones Thanksgiving Dinner in Toronto. We have holiday party catering packages available for every season that feature our signature meats, BBQ, and delicious sides. With Thanksgiving approaching, it's time to start thinking about how to safely bring your family together to celebrate, and our creative approach to the traditional turkey dinner takes inspiration from grandma's classics and more.
A Delicious Meal for Family and Friends
The harvest season is a wonderful time to gather as family, friends, or colleagues to celebrate our achievements and come together to appreciate one another - it's called Thanksgiving for a reason! At Smokin' Bones we've come up with our dream Thanksgiving meal to tempt your guests and keep everyone - from the traditionalists to those who'd like something different - satisfied.
A catered Thanksgiving Dinner in Toronto is the perfect way to enjoy the holiday with your family, friends or even a corporate event without all the hard work! We're happy to provide a relaxed and casual atmosphere for you and your guests and with our BBQ party catering you don't be disappointed.
Choose From Thoughtful Menus
Feeding a large group adds a challenge to any staff appreciation event or family gathering - so let us do it for you! This holiday season we have five different menus to choose from that are full of the type of classic holiday favourites we remember from our grandma's kitchen. Each menu features some of our delicious meats, like Ontario turkey (both dark and white meat perfectly sliced!), lemon and herb roasted chicken, or baked holiday ham, and comes with our signature gravy, apple stuffing and sage stuffing, and a sweet port wine cranberry chutney.
Mouth-watering sides like Yukon Gold mashed potatoes, baby carrots that are glazed with honey, or delicious buttery green beans, as well as an organic salad and Honeycup dressing help to round out the meal. Are you hungry yet? We are, and we know that your guests will be too!
Work with Us For a Perfect Holiday Party
Choosing to work with Smokin' Bones for your party catering ensures happy, well-fed guests that will remember your event for years to come. With so much else to think about during the holiday season, holding a BBQ is the perfect antidote to the run of formal holiday parties that we usually attend. Let the Smokin' Bones team efficiently manage the culinary end of things so that you can mix and mingle with your guests without worrying about forgetting something in the oven.
With our range of comforting classics and professional full-service options, there's a good reason we receive rave reviews for the quality of our food, service and experience. Be creative with your next event by choosing the best entertaining trend for your Thanksgving dinner in Toronto, and let us help you be the ideal host. Get a quote now by calling us at 905-508-2665 or sending us an email.