Smokin' Bones BBQ Catering in Burlington, Oakville, and Milton
Smokin' Bones Barbecue Catering can undertake any type of event - small to large corporate affairs, cocktail parties, private weddings, even smaller, intimate backyard barbecues. Our people will create a memorable gathering, with a variety of foods that will keep every guest coming back for more. When we say seconds and thirds…. we aren't kidding. Party guests are constantly coming up for seconds and thirds at Smokin' Bones barbeque events; The food is mouth-watering... what can we say?
For the staff at Smokin' Bones, events and menus are only limited by imagination and vision.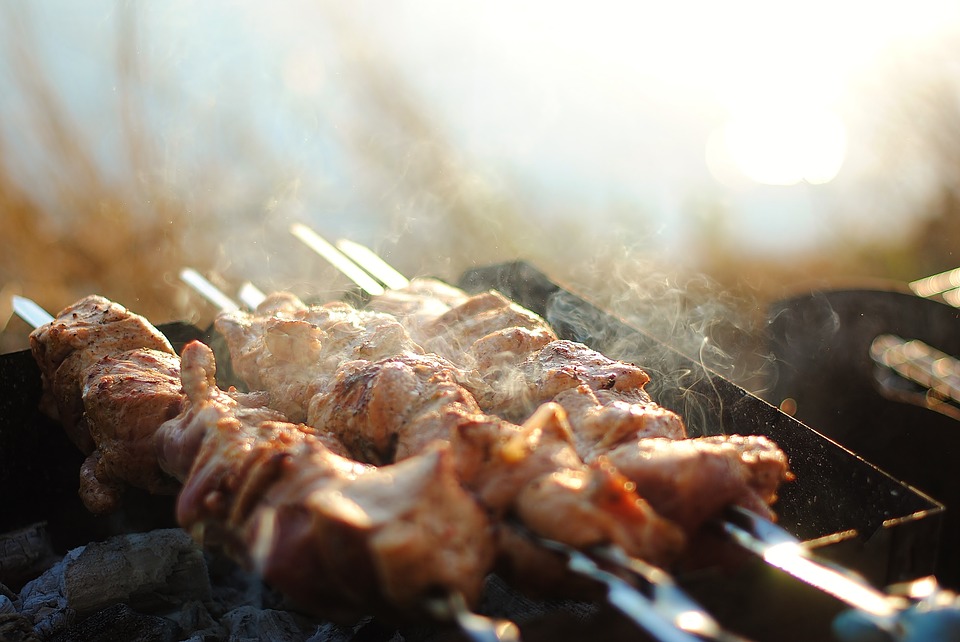 At Smokin' Bones, our success is based on the essentials - highly experienced staff, delicious and professional food preparation, and a presentation approach that goes above and beyond. Famous menu packages include the following:
The Memphis Griller for the all-beef burger lovers
All you can eat and drink Chuckwagon feast for the big appetites
Original Southern BBQ- enjoy slow smoked back ribs and pulled pork & chicken
The Kids Corral- chicken fingers, mac n' cheese and more for your picky eater
Not a fan of BBQ? No problem- we offer Themed Menus to fit all guests needs: Fajita Fiestas, Indian Surprise, Greek Grecian and more
At Smokin' Bones, our success is based on the essentials - highly experienced staff and commitment - when it comes to BBQ catering in Burlington, clients often count on us for a full-service approach – customizable menus, bar service and start to finish event coordination.
Smokin' Bones caters for all types of events
It's time to say goodbye to food trucks. Smokin' Bones provides BBQ catering in Burlington and throughout the Golden Horseshoe. We offer delicious foods and excellent service, which is why so many of our customers have shared so many rave reviews.
Smokin' Bones caters events that are large and small, while managing every aspect of the event:
start-of-school and end-of-school barbecues
weddings, engagements, and private parties
corporate event, company, and business barbecues
staff and employee gatherings/get-togethers
annual holiday parties/celebrations/events
Full service catering in Southern Ontario Regions to accommodate dietary needs
Burgers and steaks only meet the demands of the carnivores in your group: we can accommodate dietary needs for any guest including vegetarian foods and gluten-free options. While Smokin' Bones provides BBQ catering in Burlington, we also service other centres in southern Ontario, including Oshawa and Peterborough. Regardless of the size of an event, our people provide high-level service and menu items to suit even the most demanding requests.
Tables Chairs, Waiters and more!
From time to time, our clients may require more than just food barbecue catering services. Here, Smokin' Bones can offer the full service approach – with tableware and glassware, as well as waiters and table service. We do it all on budget, and we don't have hidden charges (other than the conventional taxes and service charges). When we do it all, our clients have little to do except enjoy.
Book your Next Outdoor BBQ Event with Smokin Bones BBQ Catering
At Smokin' Bones, we are committed to quality. We strive to go beyond the industry standard and other catering companies in everything we do. Find out more about BBQ catering in Burlington by contacting Smokin' Bones at 416-888-6458. To learn more about all of our services, pay a visit to the company website at www.smokinbonesbbqcatering.com.