Smokin' Bones BBQ Catering in Richmond Hill
Hot off the grill! Smokin' Bones BBQ is bringing gourmet catering to Richmond Hill. For over 10 years we have been grilling authentic gourmet BBQ at catered outdoor events of all sizes. From corporate affairs, to weddings, cocktail parties, or intimate backyard gatherings we've been there, grilled great food and lived to tell the tale of authentic BBQ catering! At Smokin' Bones we pride ourselves with being a catered grill experience unlike any other. By sourcing only the freshest ingredients and cuts of meat, we ensure that each and every event is passionately catered to leave you and your attendees coming back for more.
Looking for some outdoor cookin'? Try our BBQ Catering in Richmond Hill
We will be bringing the same level of service to Richmond Hill this season, complete with expert staff, world class food preparation, and food presentation that simply cannot be beat. To satisfy the unique cravings of bbq lovers everywhere, we've crafted a wide range of menu options only limited by our clients imagination. But what's great food without the experience to match? That's why we've ensured our guest experience is of top priority, with professionally trained bar and serving staff.
Events We've Catered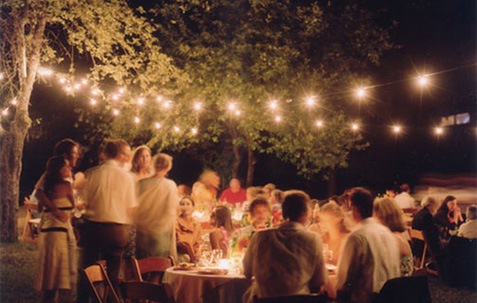 Steaks, burgers, chicken and speciality dishes galore, Smokin Bones serves wedding parties, company picnics and so much more!
We cater events ranging in size from 100 to 5,000 attendees! As a full service caterer we have expertly managed every aspect of a full catered experience!
Weddings and engagement parties
Corporate and company barbeques
Staff appreciation parties
End-of-School/start-of-school bbq's
Annual holiday parties/celebration
While we believe in offering a unique experience to each and every event, there's always a need for planning and execution. In regard to BBQ catering in Richmond Hill, Smokin' Bones provides a full end-to-end gourmet catering service whether indoors or out. Our expert team masterfully pulls the whole experience together in a convenient and organized fashion, resulting in minimal stress for all those involved.
Alternative Dietary Options & Preferences:
At Smokin' Bones, we ensure that everyone can enjoy our BBQ experience regardless of dietary restrictions or preferences! We're happy to offer a range of gluten-free, halal and vegetarian options to fit your needs.
More Than Just Great Food:
We understand that in addition to outstanding food, our clients often require glassware, tableware and the serving staff to make it all happen! At Smokin' Bones we offer a complete budget friendly catered experience. Unlike our competitors, we believe in full price transparency, with absolutely no hidden costs or fees. All we ask of our clients is to sit back and enjoy some great food!
Light the Grill!
For catering services in Richmond Hill, contact Smokin' Bones directly at 416-888-6458. To learn about additional catering services, visit our full website www.smokinbonesbbqcatering.com